IF MONEY RUNS LOW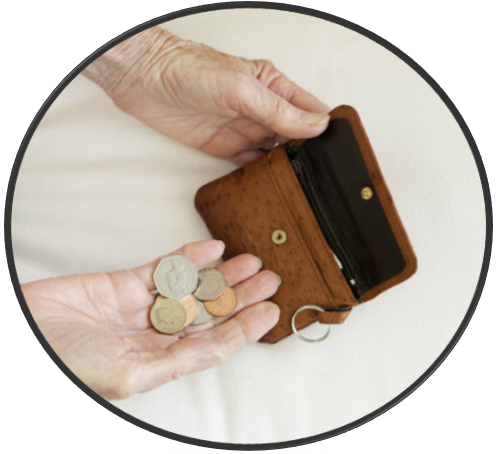 If you have a family member who needs to pay for care at home, assisted living or a nursing home, but you are worried that you may not have enough money, give us a call. We'll spend 15 minutes with you on the phone at no charge. We will ask you questions that guide us on how best to help. If your situation is not a match for us, we will explain where you can turn for assistance.

We know the system. We know what's available. We know the problems people run into and how to avoid them. And we know how best to stretch your dollars and make the most of them. We will advise you about benefits and Medicaid driven programs.

A single consultation with us will get you on the right track. Sometimes you have to spend money to save money. We are experts on how to strategize to make the best of your situation. We promise we will not pressure you into extra services from us or "talk you into" something you don't need. We do not accept kickbacks or commissions on any referrals we provide. We aren't satisfied until you are.