STANDBY PROGRAM
| | |
| --- | --- |
| ___ YES ___ NO | If something happens to an elder in your family, will everything land in your lap? |
| ___ YES ___ NO | If there is a crisis, do you worry about making decisions for an elder in your family? |
| ___ YES ___ NO | Do you think you can't go away on vacation because of your responsibility to an elder in your family? |
If you answered yes to even 1 question above, our Standby Program is for you.
Here at Senior Life LLC we offer a priority status to all of our active clients; if any are in a crisis, we will change our schedule to help. (Otherwise, callers may wait as much as 2 weeks for an appointment.) If your situation does not require active service, but you would like priority status, the Standby Program is for you.
How it works: We collect complete health records and signed consent forms – we're ready to jump right in if you call! Cost: $35/month with $750 deposit towards last month of service. Balance is returned at the end of service. Non-Members are fit into our schedule where possible. You certainly do not need to be a member to call us for help, but if you'd like a priority status, then this program is for you.

---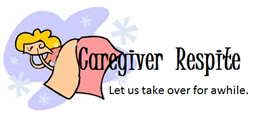 ---

---


WE CHECK IN WHILE YOU ARE AWAY
---
Call Christine to enroll: 585-424-2424